A couple of weeks ago I went in the hunt for a better monitor for my MegaSTE and ended up using my old Gateway 2000 monitor.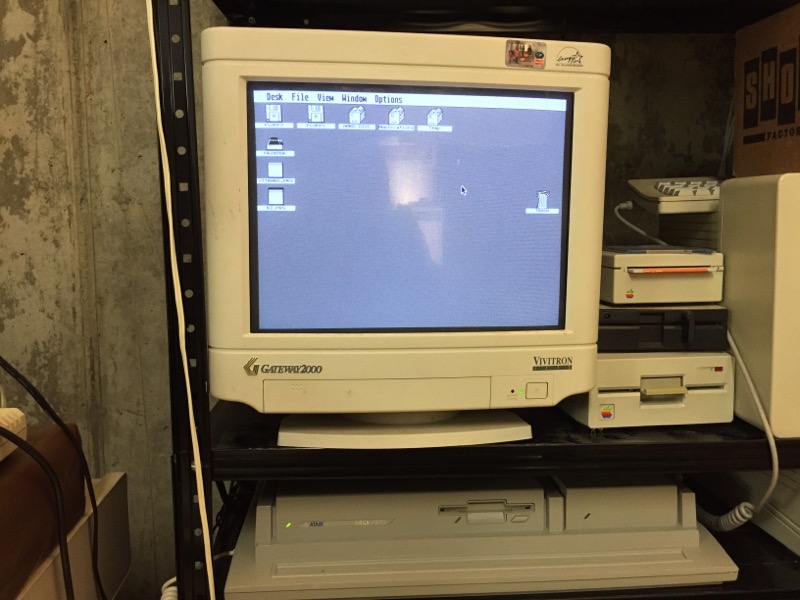 Don't let the GW2k name fool you, this is a 15" Sony Trinitron monitor, capable of 1024x768 at 75Hz. It was a pretty sweet monitor back in 1994, and still is today.
I prefer the CRT, especially since I can adjust the screen to fill it up and the lower 640x400 resolution doesn't look as blocky as it does when using an LCD. I did try out a Dell 20" 4:3 LCD that I use with my retrocomputers, but it wouldn't expand out the image to fill the screen. The Gateway monitor looks sweet anyway.
With everyone moving to LCDs, I wonder if I can find a VGA CRT that will sync with the Atari models...