For last week I decided to dig out one of my VT420 terminals.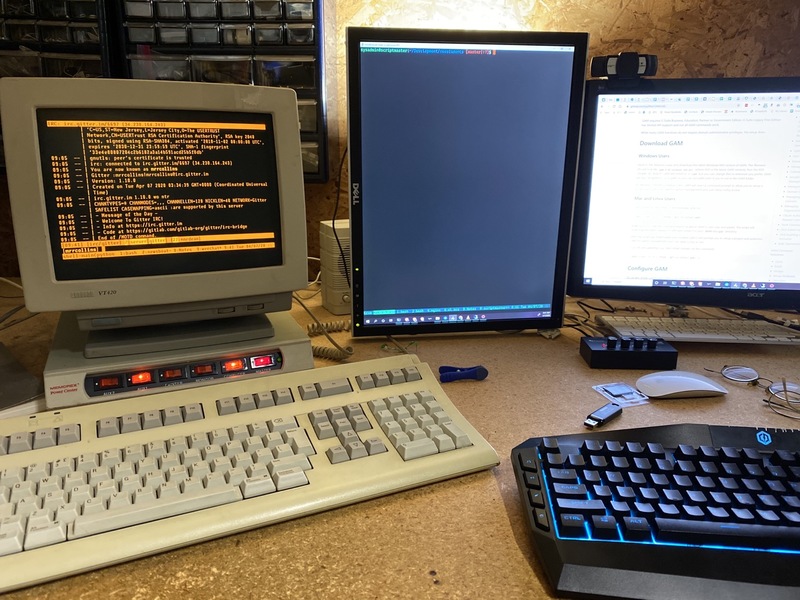 This particular terminal was picked up from a school auction back in the late 90s or early 00s. I remember looking at the terminals they had for sale at the start of the day when they were priced at $2.00. Luckily, I couldn't make a decision until the end of the day. By that time the terminals were marked down to $1.00, so I bought two of them.
The terminals were stored along with my remaining retro hardware, waiting to be used. The problem was that I didn't have the right cable to plug into the offset 6-pin MMJ connector. In the fall of 2018 I finally broke down and searched the internet for the correct adapters. Pacific Custom Cable had the offset cables, and eBay had a couple of the offset 25 pin RS232 adapters.
I used the terminal with my Lucent Portmaster a couple of times, but now I use it with my homemade WIFI modem.